Anne-Lise Bouyer and Justus von Daniels from Correctiv, the first German non-profit newsroom, showcased their work and offered a solution for covering data journalism stories when data aren't publicly available. Correctiv crowdsourced investigation mapped housing market in Hamburg and uncovered some large hidden investors and a weak public policy regarding rents in city-owned apartments.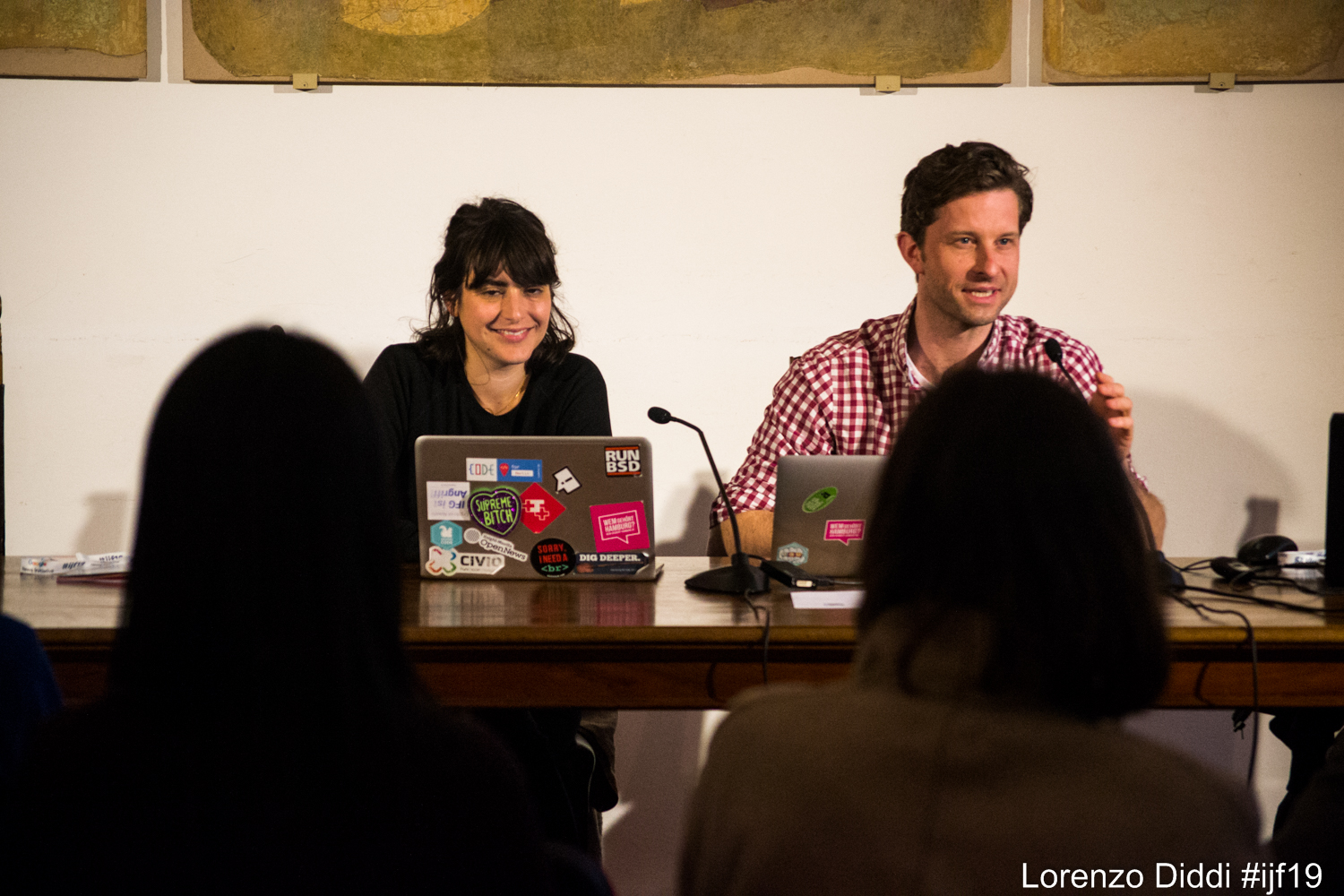 Housing "prices in Germany like in many European cities, countries rose and skyrocketed in the last year. It was harder and harder for tenants to survive in their apartments. So, the housing question became a kind of existential question in Germany,"  Justus von Daniels, head of Correctiv.Lokal, justified the choice of story focus.
However, the German property market is often a space for alleged money laundering and lacks fundamental transparency. There are not publicly available registries or ownership data. Even tenants may often be unaware of the real owner of the place they live in. Despite this difficult environment, the Correctiv team has decided to answer the question "Who owns Hamburg?" Their methodology could help other journalists to investigate data-related stories on diverse topics, not just the property market. 
The power of the methodology lays in crowdsourcing. "We came up with the idea that tenants generally know about the owner of the house. So, they know a tiny little piece of information and if we can collect as many information as possible – put the puzzle together and learn something more," Justus von Daniels highlighted the core of the method.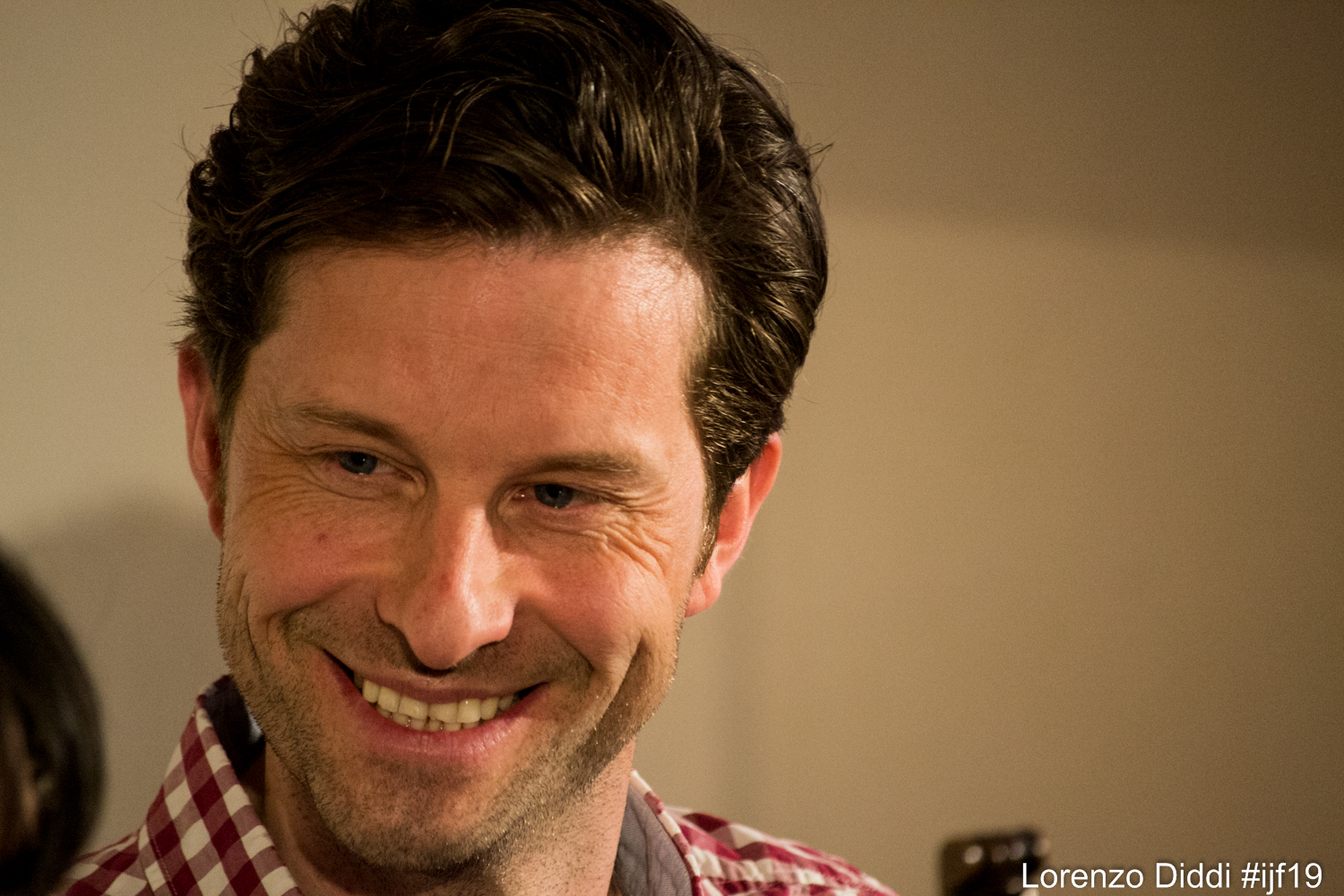 Despite the fact that citizens are the major source of information, the role of journalists is crucial at all stages. They are the ones to choose a relevant question and then develop a carefully crafted but simple questionnaire. Instructions on how any individuals can find the information needed are often necessary. Media outlets also have to make sure that the questionnaire reaches the target group. Innovative ways on how to engage public are therefore more than welcome. The next step in the process is checking, clearing and using the data and finally, writing the story.
Step by step, this crowdnewsroom helped Correctiv to map major property investors in Hamburg. In the beginning, there was one question asked thousands of Hamburg residents: "What is the name of the owner of your flat?"
As this question could be difficult to answer for some tenants, Correctiv developed a clever form which would guide a person throughout their own little investigation. The succession of questions recalled a real interview and helped contributors to distinguish an owner from a landlord or to request documents that state ownership. "Immediately after the interview, the participant got the thank you page saying thank you and please follow up to see the results of our investigation later on. But here is also a small chart [displaying] hundred meters around your apartment so and so many houses are privately and publicly owned ," Justus von Daniels described a little reward for all contributors. These charts were built on the only publicly available information about property ownership – a city database that localised publicly and privately owned houses in Hamburg.
Corretiv received thousands of answers but also a number of tenant stories that were written in an open field in the interview form. "We were very very much surprised by how many people actually wrote their stories or wrote something about their relationship about their owner, or their knowledge about their owner or the problems, or maybe public, political statement. So, there were hundreds of people offering first-hand stories"  Justus von Daniels talked about the unprecedented outcome of Hamburg crowdsourcing. Some of these contributors were later contacted by the journalists and became part of the story published on a project website Wem gehört Hamburg?. 
The Hamburg case on which Correctiv showcased the methodology not only uncovered the property market in Hamburg but also unfolded several ethical as well as practical issues and challenges. 
Privacy is one of the major concerns when it comes to data collection. "When you are doing crowdsourcing, each contributor is a source," Anne-Lise Bouyer, head of product & technology Correctiv, reminded: "You should treat them with the exact same level of confidentiality and respect anonymity."  In order to have full control over the data, Correctiv decided not to use any of the Google tools but to develop their unique online tool. To build trust among their contributors, they clearly communicated to the participants how their data would be used and ensured them that it wasn't against the law regulation to give this information. They also made it clear that small private owners wouldn't be touched by the publicly available results of the investigation. "We tried to explain many times that this is not our interest and this is not something that we are allowed to do," Justus von Daniels approached Corrective transparency strategy.
Justus von Daniels also emphasised that journalists were not blindly trusting the crowd: "We wanted to have a proof system – a system where citizens actually could give us information in a proofed way."  The data tool also allowed collaboration among journalists in verifying and completing the information provided by sources. On a back-end, journalists could add notes to any answer and the tool facilitated further work with the data.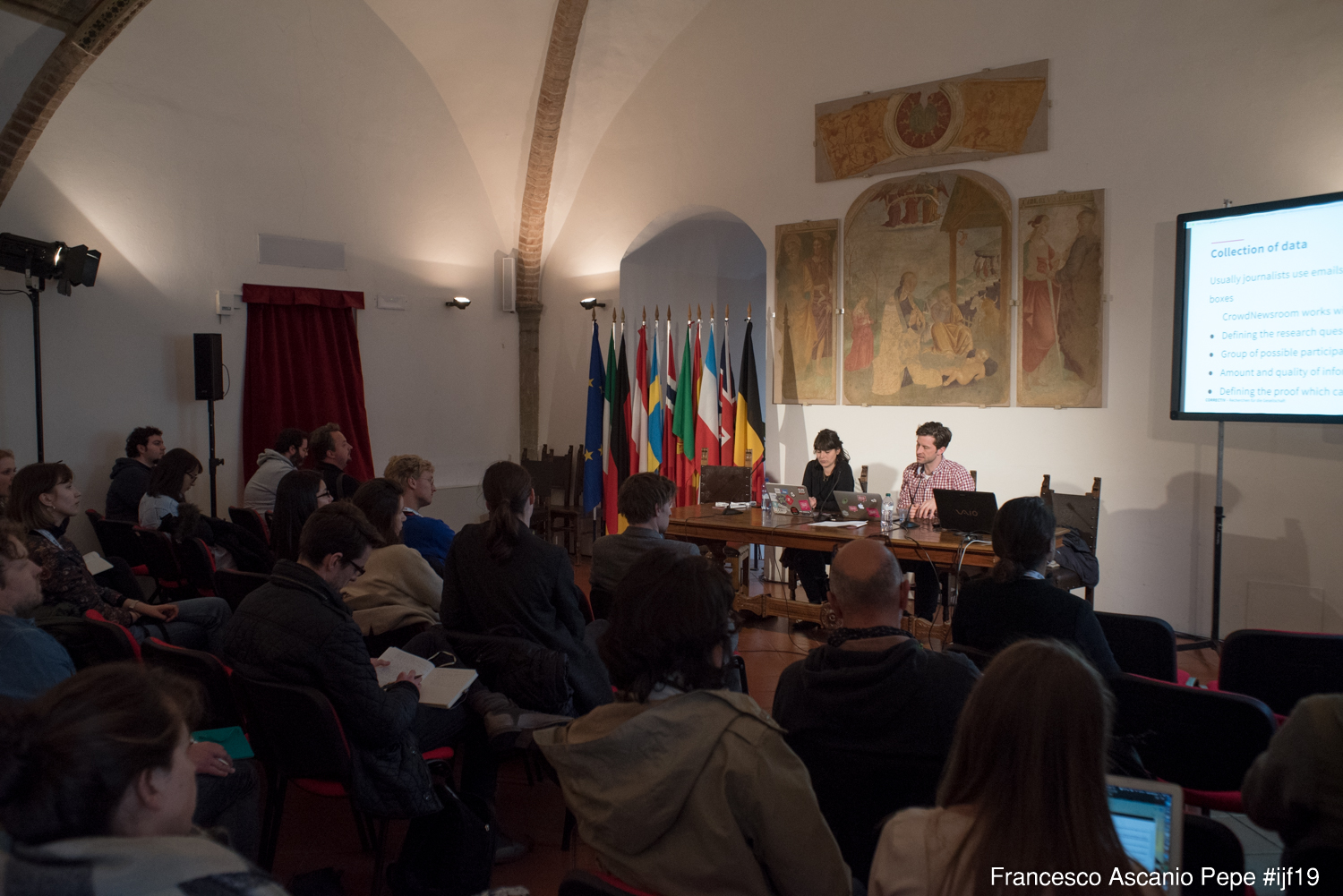 All of that was possible only if there was a crowd who was willing to feed the questionnaire. Ideally, a crowd diverse as Hamburg citizens. Therefore, Correctiv teamed up with the biggest local newspaper in Hamburg and the largest tenants association that helped them to raise awareness about the project. Additionally, they organised public debates about the role of property owners with politicians and different initiatives. "We wanted also to activate people and open up the debate, we wanted to come from a slightly new perspective talking about the housing market,"  Justus von Daniels explained another purpose of the project.
The team also set up a local office in Hamburg city and created a direct contact point for anyone interested in. Another unconventional way for reaching the audience was a collaboration with a local art school. Students created an amendable art piece that was displayed in the Hamburg office. It monitored how many answers Correctiv had got from which Hamburg neighbourhood. A little competition that helped to cover as many areas as possible.
The methodology and infrastructure are available to others and currently, it helps to uncover housing market in other six German cities. And it is not only about mapping property as Correctiv aims to develop a generic tool. "We currently focus on what is common to every crowdsource based investigation,"Anne-Lise Bouyer talked about the future of the methodology: "We think it is really important to bring a little bit of gamification in this kind of topic. And the biggest step for us would be to use the crowd not only to collect data but also to have a group of people analysing the data."  In future, Crowdnewsroom could be amended and applied to many other data-based stories where the data are actually not easily and publicly available.